14.2 The Constructor Page¶
In this section we look in detail at a constructor page for domain Matrix. Enter matrix into the input area on the main Browse page and click on Constructors.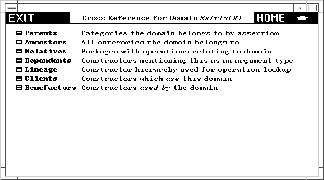 Constructor page for Matrix.
The header part tells you that Matrix has abbreviation MATRIX and one argument called R that must be a domain of category Ring. Just what domains can be arguments of Matrix? To find this out, click on the R on the second line of the heading. What you get is a table of all acceptable domain parameter values of R, or a table of rings in FriCAS.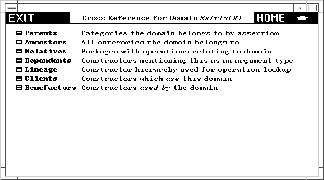 Table of acceptable domain parameters to Matrix.
Click on

to return to the constructor page for Matrix.
If you have access to the source code of FriCAS, the third source code line of the heading gives you the name of the source file containing the definition of Matrix. Click on it to pop up an editor window containing the source code of Matrix.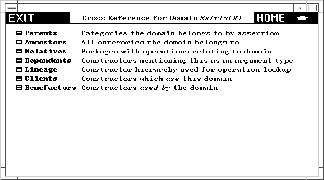 Source code for Matrix.
We recommend that you leave the editor window up while working through this chapter as you occasionally may want to refer to it.