14.1 The Front Page: Searching the Library¶
To enter Browse, click on Browse on the top level page of HyperDoc to get the front page of Browse.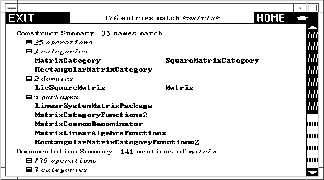 The Browse front page.
To use this page, you first enter a search string into the input area at the top, then click on one of the buttons below. We show the use of each of the buttons by example.